---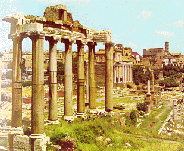 PIANO
PEDAGOGY
FORUM
v. 2, no. 2/May 1, 1999
---
FORUM ON GROUP PIANO
---

Laura Beauchamp joined the Capital University Conservatory of Music faculty in 1996 as Director of Keyboard Pedagogy. She teaches applied piano, piano pedagogy, class keyboard and directs the Beginning Piano for Children program in the Community Music School. An active solo and collaborative performer, Dr. Beauchamp is in frequent demand as an adjudicator and clinician and regularly gives workshops for local and state teachers' organizations. On the national level she has been a featured presenter at the Music Teachers National Association (MTNA) Convention, the National Piano Teachers Institute and the World Piano Pedagogy Conference. Her interest in the use of keyboard technology in traditional piano lessons has led to an association with the Yamaha Corporation, for whom she has given several presentations about her success teaching with the Disklavier and Clavinova. As a workshop clinician and editorial consultant for the Frederick Harris Music Company, she travels throughout the United States giving presentations on tips and materials for teaching repertoire, sight reading, ear training, theory and technique.


Laura Beauchamp
Conservatory of Music
Capital University
Columbus, OH 43209
614.236.6411
lbeaucha@capital.edu


---
THE 'BUILDING BLOCKS' OF READING
Suggestions for Developing Sight Reading Skills in Beginning Level College Piano Classes
by Laura Beauchamp
Introduction
Those of us who teach beginning group piano for undergraduate music majors face quite a challenge. Our classes include students who are expected to become functioning pianists in a very short time, but who have little or no piano background. Further, many of these students will have to demonstrate a predetermined level of competence before being granted their degrees. Preparing beginning piano students to pass their proficiency exams is a big responsibility.
In my experience, when music majors don't pass their piano requirements it is usually because of poor reading skills. Students in this predicament are often quite adept on their primary instrument, but at the piano quite the opposite is true. Weak readers can often play scales, arpeggios and chord progressions adequately, but their performances of repertoire and other reading-oriented requirements exhibit some all-too-familiar characteristics:
Inability to maintain a five-finger position
Hesitations before shifts and/or chord changes
Constant moving of the eyes back and forth from music to the keyboard, checking to see if the hands are in the right place. (Some students will do this even when an example stays entirely within one five-finger position)
Lack of understanding and application of basic fingering principles
In an effort to develop better reading skills in my beginning level classes, I have become more diligent with the way I approach sight-reading and technique from the very first class period. Although much of what I've been doing is not terribly unique, the difference has been the way I now breakdown reading into its basic components, the amount of class time I devote to it, and the types of assignments I give.
The "Building Blocks" of Reading Piano Music
Few musicians would dispute the fact that a keyboard score is more complex than music for most other instruments. If beginning pianists are going to attain an acceptable degree of fluency reading at the piano, it is essential that we allow enough time for them to develop security with basic concepts and skills related to reading. I call these the "building blocks."
The remainder of this article presents teaching approaches, class activities, supplementary materials and practice assignments for the five building blocks outlined below. For ease of discussion, the building blocks are numbered and will be treated sequentially, however this is not meant to imply a suggested teaching order, as most of these areas are best dealt with simultaneously.
Obviously, many important issues could be written about with respect to class piano, but this discussion will be limited to the development of reading skills. For the most part, the students being considered are music majors at the beginning level.
Building Block No. 1: Grand Staff Knowledge. Many non-piano music majors lack fluency in one (or both) clefs and need a crash course on the grand staff.
Building Block No. 2: Security Within Five Finger Positions. This includes both reading and technique. In my classes five finger security is addressed through ear training activities and technique drills, and by playing countless sight reading and transposition examples.
Building Block No. 3: Security with Keyboard Topography. Weak readers often look down at the keyboard when shifting positions because they don't gauge distances well; they also tend to be uncomfortable playing in and around the black keys. In short, their hands haven't memorized the geographic "feel" of the keyboard.
Building Block No. 4: Security with Basic Accompaniment Patterns. Weak readers often have trouble playing examples that feature broken chords, Alberti bass, split bass, and waltz patterns. The problem is often technique, not reading. Beginning piano students should be given considerable experience with these basic accompaniment styles.
Building Block No. 5: Understanding of Basic Fingering Principles. Weak readers often get "stuck" because they don't naturally apply basic fingering principles: five finger groupings, thumb crossings, extensions, contractions, substitutions.
---
� 1999 University of South Carolina School of Music